Extra Virgin Olive Oil - 5 L
Extra Virgin Olive Oil La Majatica 5 L
Extra Virgin Olive Oil La Majatica 5 L
IN THE KITCHEN
Ideal for seasoning weakly structured foods, which only need slight cooking.
For fried vegetables and desserts.
It is recommended raw on salads and seafood.
Sensorial Evaluation Form
National Review Monovarietal Oils | ASSAM
Medium fruity, decidedly herbaceous, with hints of artichoke and almond. Spicy and bitter notes of medium intensity; herbaceous aftertaste of almond and artichoke. Yellow color; medium to high fluidity. Rating 7.3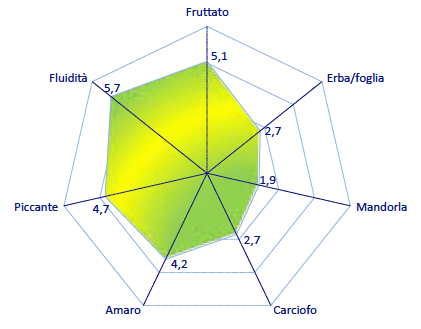 Value scale 0-10

No products at this time.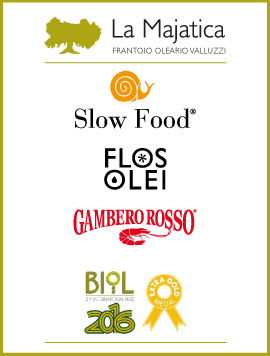 La Majatica Food
related products